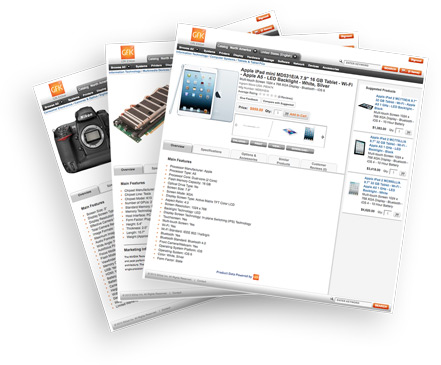 Welcome to the GfK Etilize Sample Catalog!
Thank you for visiting our demo site where you can see how our Web Services product, Spex Live, delivers standardized product data using Software-as-a-Service.
We created Spexlive.net with a limited number of SKUs so you can learn more about GfK Etilize product data and better understand how Spex can accurately represent products on reseller websites and increase sales.
All products displayed in our sample catalog are sold in North America and represent only a fraction of the product data available in our full repository.
To learn more about Spex please contact your local representative for a regional demo or visit us at www.etilize.com.
Please Note: The Pricing information used in our demo site is for demonstrative purposes only and is not indicative of current market pricing.